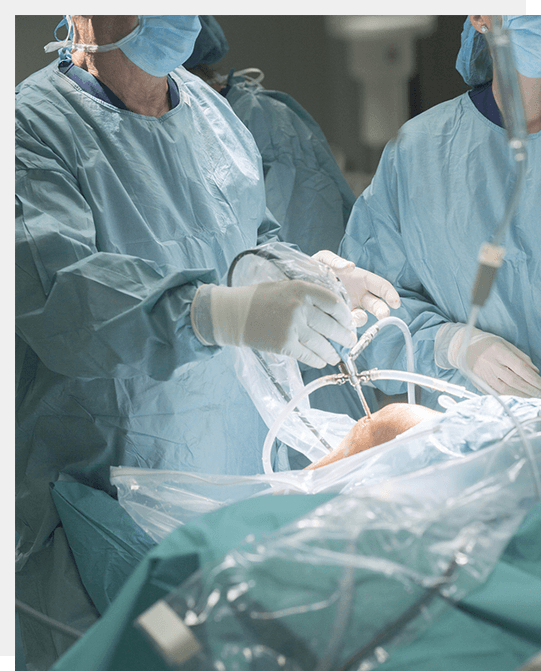 Arthroscopy Bioskills Rental Equipment
Arthroscopy is a surgical procedure that surgeons use to visualize, diagnose, and treat problems inside a joint. In an arthroscopic examination, an orthopedic surgeon makes a small incision and inserts an instrument called an arthroscope that contains a small lens and lighting system to magnify and illuminate the structures inside the joint. Light is transmitted through fiber optics to the end of the arthroscope that is inserted into the joint. As it moves along, the camera sends images to a video monitor. Joints that can be examined through arthroscopy include the hip, knee, ankle, shoulder, elbow, and wrist.
Here you will find everything you need for your next arthroscopy lab event. Explore our frequently requested products for arthroscopy labs, complete our online equipment rental form, or give us a call at 303-750-5357 for more information.
Bioskills equipment and instruments typically rented for Arthroscopy procedures include:
Explore Our Arthroscopy Bioskills Rental Equipment
Arthroscopy Bioskills Labs - Equipment Order Form
Short-Term Equipment Rental & On-Site Services
Order rental products for your next arthroscopy lab event by completing our form or calling (303) 750-5357 and speaking with one of our Lab Service Coordinators. You will typically receive an estimate within 3-4 hours via email for you to review and confirm before an official order is placed. Our inventory is rented on a first come, first served basis and we recommend placing an order at least two weeks prior two your event.
MEDSource, Inc. On-Site Bioskills Lab Support Services
In addition to supplying short-term rental products, MEDSource also provides industry leading lab on-site support services. Our team of knowledgable Lab Service Coordinators can help you execute your events in a highly professional manner, filling in wherever you need in order to deliver a successful lab. Give us a all us at 303-750-5357 or click on the button to learn more.