MEDSource, Inc. Newsletter April 2017
Posted on by jeff@medsourcerental.com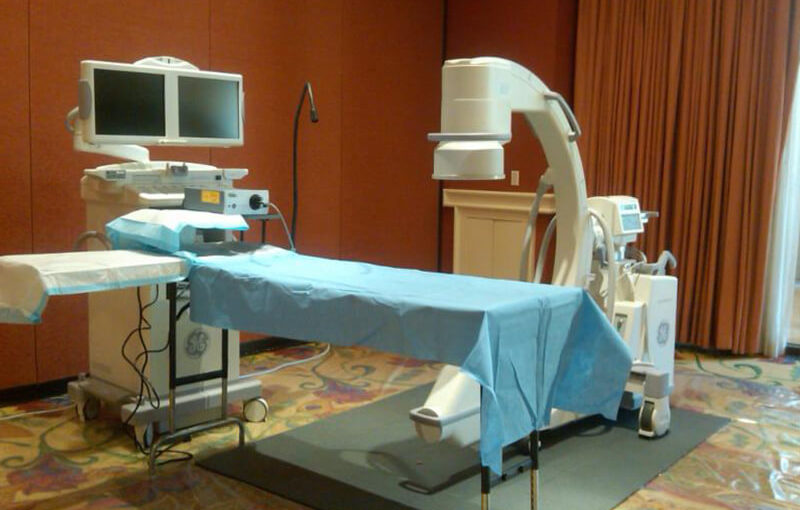 Everything you need for your lab event – wherever it is!
MEDSource has what you need to support your event in a non-traditional lab facility. Everything is designed for easy shipping and setup, and we take care of all of the logistics for getting equipment and supplies to your event and then returned to us. Here are just a few of the essentials we offer:
Portable radiolucent lab tables and lighting
Plastic floor covering for protecting carpeted rooms
Floor tiles for carpeted rooms to allow easy positioning of a C-arm
Prepackaged PPE Kits
Prepackaged Lab Table Station Kits with drapes, Chux, Coban, gauze, scalpel blades, etc.
Portable lead shield for protecting the entrance to a room
Lead aprons (frontal and full-wrap around protection available)
Cleaning tubs and cleaning supplies for instruments and equipment
Lab wastewater solidifying agents to allow for safe disposal
If you need experienced lab support personnel at your event, we can help there too. Call us today at 303-750-5357 or email us and request a quote.
Click Here to continue reading the entire MEDSource, Inc. April 2017 Newsletter