MEDSource, Inc. Newsletter May/June 2017
Posted on by jeff@medsourcerental.com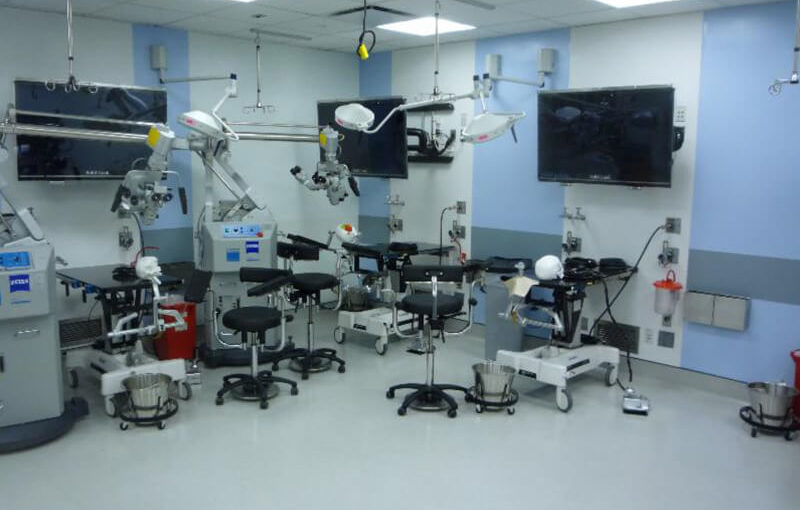 September 2017 – Patient positioning during surgery can be a critical factor in a positive outcome, for the procedure itself and for the patient's comfort both during the procedure and recovery after. But what about the surgeon's position and comfort while performing a procedure? That can also have a major influence on the outcome for the procedure. While the majority of surgery performed in the U.S. is with the surgeon standing, there are many procedures where the surgeon is seated, either by preference or necessity. For example:
Dental
Eye
Microsurgery
Neurosurgery
Oral-maxillofacial
Otolaryngology
Urology
Gynecology
VES (video endoscopy), including robotic and 3D surgery
Surgeon complaints about stress and fatigue during surgery can often be alleviated with the proper surgical chair. In addition to comfort, surgeon stability during seated surgical procedures is an important consideration. Surgeon forearm and wrist support and a supportive backrest is especially important for microsurgical procedures where a microscope is used. Adequate chair wrist support is needed to minimize unwanted tremor and maximize individual finger dexterity. A shift of one-half inch (1mm) can alter the precision of motion at high magnification. Good shoulder, arm, wrist and hand support in a seated position minimizes the risk of error, especially with fine finger movement.
A surgical chair should have an adjustable height and pitch angle armrest, as well as a mechanism for the surgeon to raise or lower the chair without compromising the surgical field. Floating armrests also add to surgeon comfort during lengthy procedures.
When training in a bioskills lab there may be limited resources for providing surgeon seating equivalent to what would be found in the OR. One exception is the Neuromodulation Lab at Weill Cornell Medical School, which provides surgeon chairs for resident and fellowship training. In a lab environment, rolling doctor stools, office chairs, and stationary stools may also be used.
What type of surgeon seating do you provide in your facility? Would better seating help create a better experience for your trainings and demonstrations? If you are in need of surgical seating for your lab facility, call us: 303-750-5357. MEDSource is the FDA registered import agent for Akrus chairs based in Elmshorm, Germany. Akrus has been designing and manufacturing specialty products for the medical industry since 1946 and offers a complete line of surgeon stools and surgical chairs.
Click Here to continue reading the entire MEDSource, Inc. May/June 2017 Newsletter