New Product – Beach Chair for Shoulder Positioning
Posted on by jeff@medsourcerental.com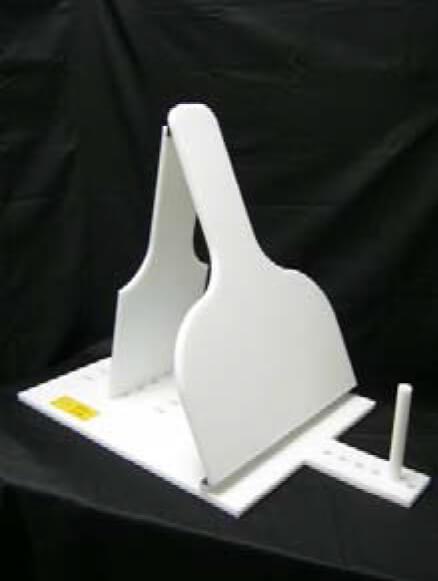 Centennial, CO – MEDSource, Inc., supplier of rental surgical instruments and equipment for bioskills/cadaver labs, announces the creation of a unique shoulder positioner, the Lab Beach Chair.
The Lab Beach Chair was designed and developed by MEDSource, Inc. for use with shoulder arthroscopic procedures in the bioskills lab. This positioner has multiple slots for cadaveric specimen angulation from full supine to full upright position, along with natural cut‐outs for easy access.
"Simple yet brilliant were the words of one client," said MEDSource, Inc. owner Andy Medvec. "Innovation doesn't always mean complicated‐we strive to create solutions that keep in mind challenges faced by bioskills labs, which include ease in positioning the specimen, maximum adjustability, ease in cleaning, and lightweight to ship."
MEDSource, Inc. was founded in 2000 by Andy Medvec to fill a unique niche in the bioskills lab industry. They supply surgical instruments and equipment for rent or sale, helping clients plan surgeon training events and shipping the equipment directly to event locations across the U.S. and Canada. They also offer on‐ site personnel to assist in lab procedures when needed.
MEDSource, Inc. is proud to provide a critical component in creating a bioskills lab experience that gives surgeons a reliable, realistic lab environment that replicates the operating room. Contact MEDSource for more information. Click Here to download the .PDF.